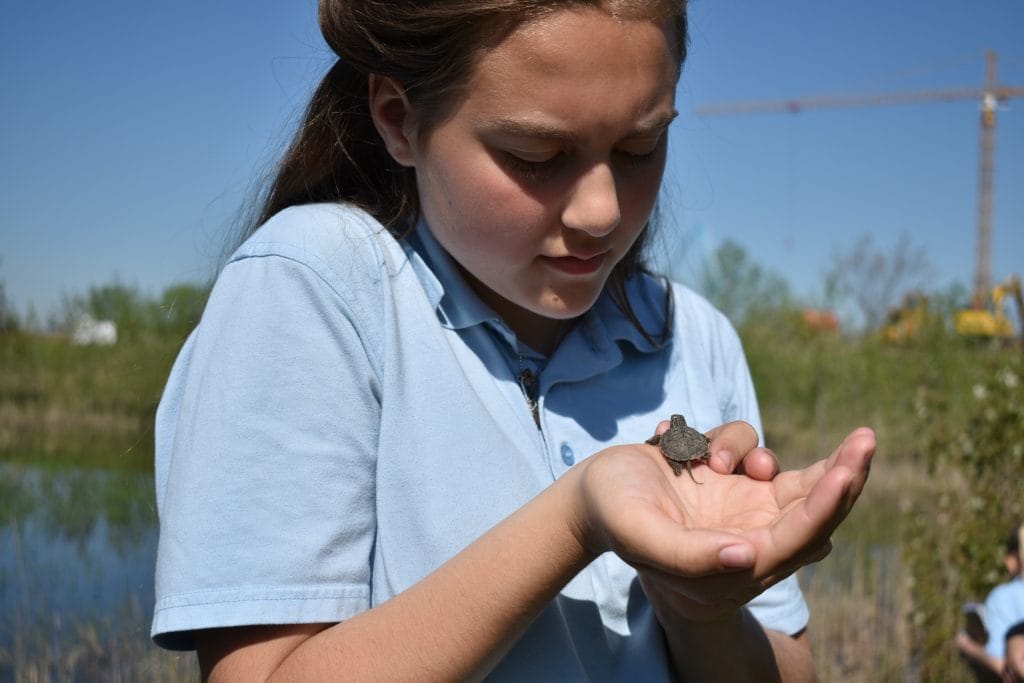 Go ahead, ask! We welcome wonder.
Children are naturally curious. They are eager to explore the world around them. They question things incessantly. They want to know how and why things are the way they are. Cultivating this sense of wonder leads students to exercise their imaginations, to inquire into things for themselves, and to form their own ideas about the world.
These are the qualities that are promoted and encouraged in the Trinity School classroom.
Learn more about our philosophy of education and how we encourage excellence and wonder in our students at our fall Open House!
Fall Open House
Thursday, October 5th, 2023
---
TRINITY AT A GLANCE
Co-ed School with Single-Sex Classes Trinity School serves both boys and girls but most classes are separated by gender.
Enrollment Trinity School enrolls 231 students in grades 6 through 12.
Class Size The average class size at Trinity School is 15 students, providing an optimum learning environment for all students.
Student-to-Faculty Ratio The student-to-faculty ratio at Trinity School is 7:1 so each student receives considerable attention from his or her teachers.
College Readiness A Trinity School education provides an excellent foundation for college. Trinity School alumni stand out from their peers as exceptionally well-read, intellectually balanced, prepared to think critically and able to discuss intelligently. For a list of some of the colleges and universities that have accepted Trinity School students click here.
School Awards The U.S. Department of Education has recognized Trinity School at River Ridge as a National Blue Ribbon School for exemplary education three times, making it Minnesota's only three-time award-winning high school. The Blue Ribbon Award is considered the highest award a U.S. school can receive.
---