Looking to upgrade your Trinity spirit wear? Visit our year-round Spirit Wear Store for the latest TriHawk gear!
Choose from popular brands and customize with a wide variety of logos. Alumni can even create customized gear with their graduation year.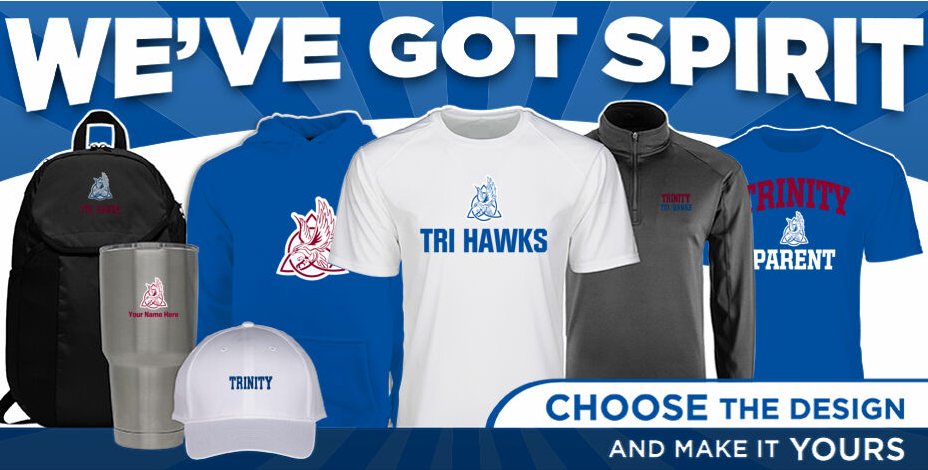 Questions? Contact Pat Buchanan at [email protected] or (651) 395-6815.