What if you didn't have to choose between excellence and affordability?
---
As Minnesota's only high-school 3x recipient of the United States Department of Education's prestigious Blue Ribbon Award, we are proud to be one of the premier educational options in the Twin Cities.
But did you know that Trinity School is also among the most affordable?
At $15,925 for full tuition in grades 6-8 for 2023-2024, and $18,200 for grades 9-12 for 2023-2024, a Trinity School education costs, on average, a third less than Twin Cities schools that receive Niche.com's highest A+ rating. While continuing to devote considerable financial resources to the factors that most contribute to excellence, we are committed to keeping this education accessible to families from a wide range of economic situations.
We also recognize that even a great value can still be beyond the reach of some families. Trinity School offers multi-child discounts, discounts for alumni, and generous financial assistance to help all our families afford the Trinity School experience. We also work directly with private individuals and other scholarship-granting organizations to provide additional scholarship support.
If you have a larger family and are concerned the costs will mount over time, at Trinity School, your family pays what your family can afford. And what your family can afford doesn't change when you enroll another child.
Sample Family Profiles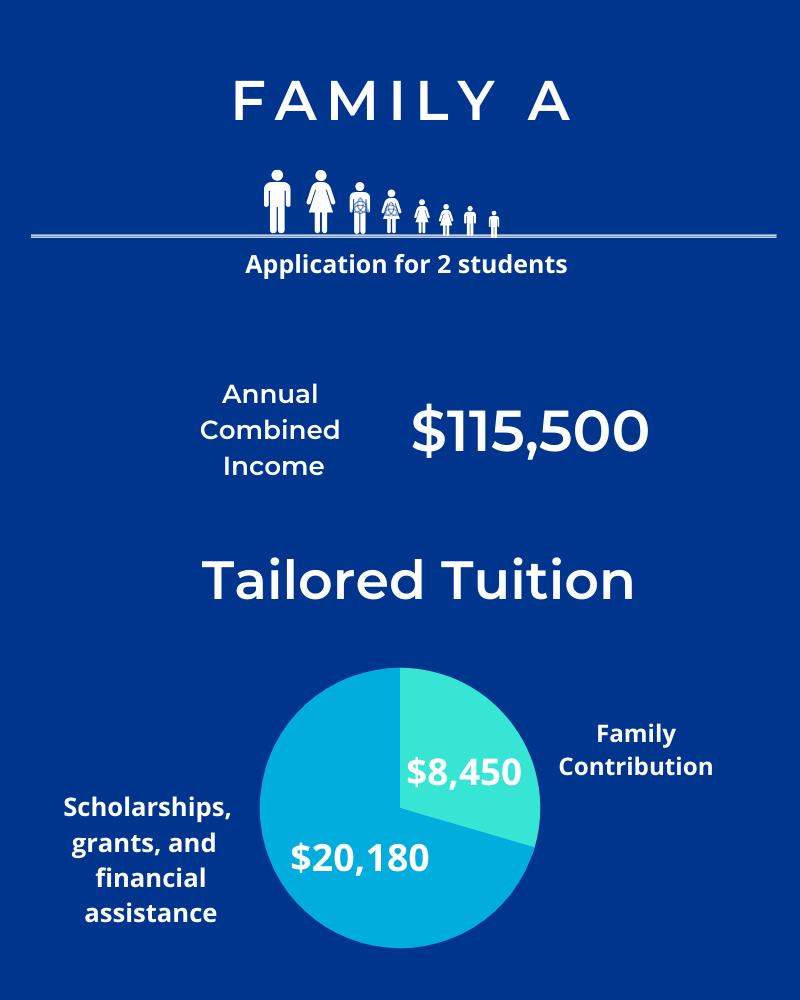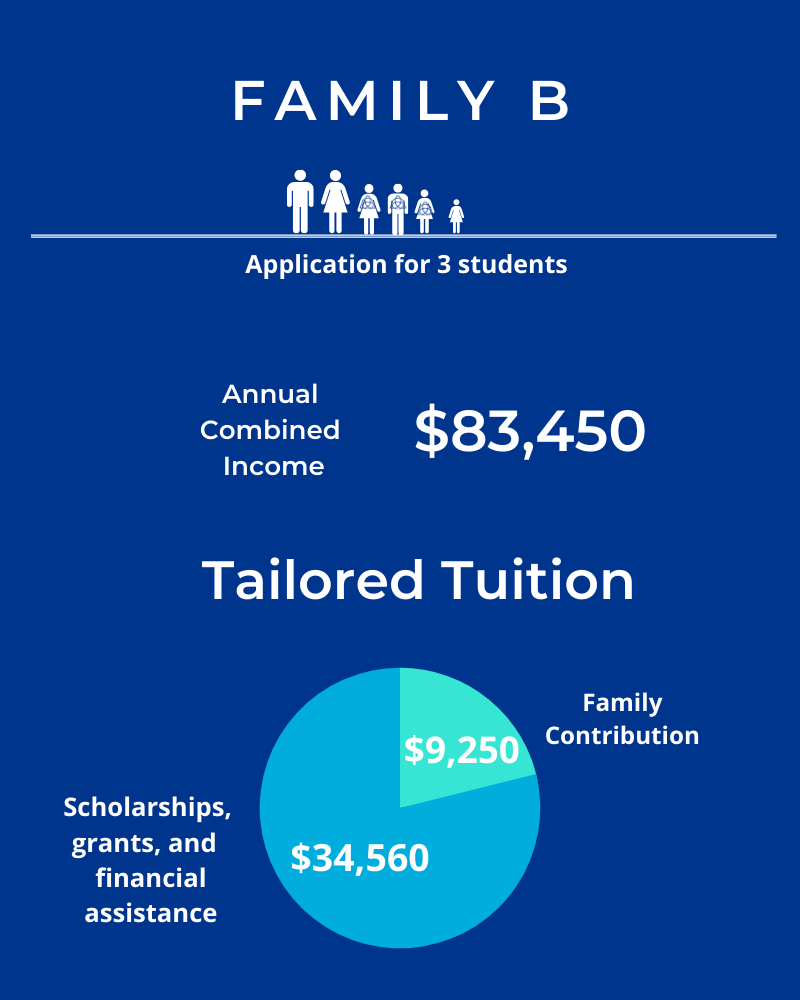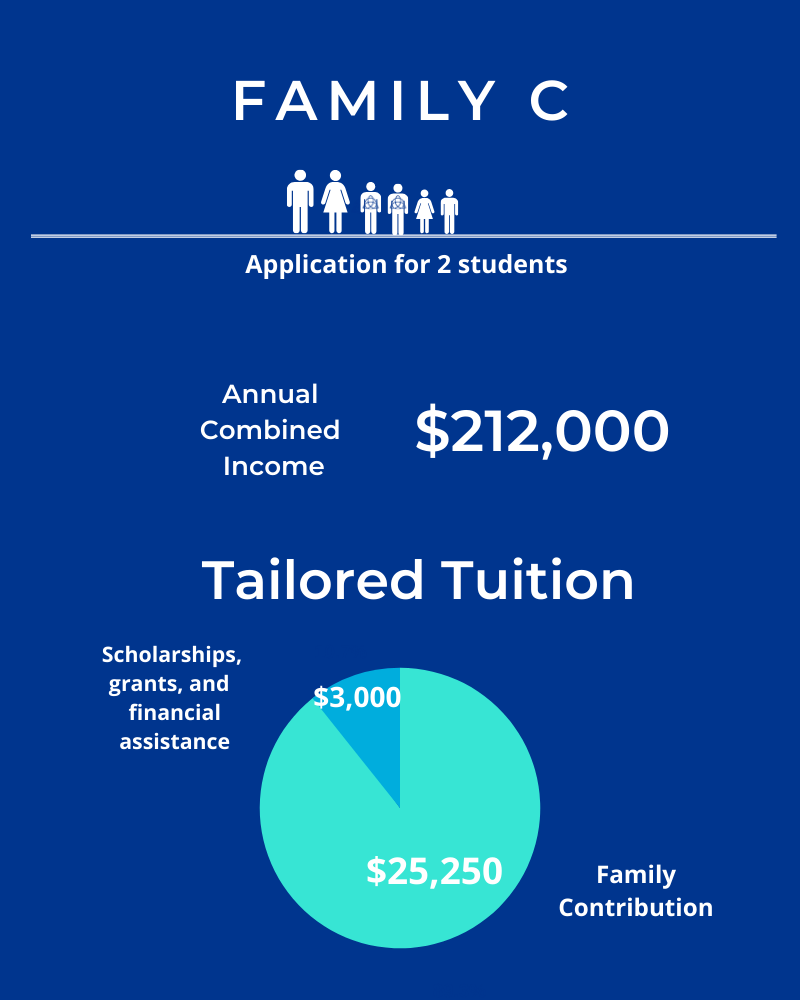 Explore our financial aid process; or, for more information, contact Admissions at [email protected] or by phone at 651-789-2890.

Trinity Schools does not unlawfully discriminate with respect to race, color, gender, national origin, age, disability, or other legally protected classifications under applicable law, with respect to the administration of its programs.